Heating System Replacement, Heating Installation & Heating System Installation

Trinity, FL, Lutz, FL, Tampa, FL, Carrollwood, FL, Odessa, FL & Wesley Chapel, FL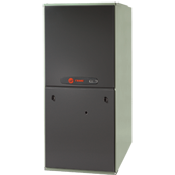 Whether for a new construction project or upgrading an existing heating system, the investment is considerable. Quality of equipment, integrity of workmanship, and accuracy of design directly impact return. To achieve maximum system efficiency, reliability, and longevity, you need a team of knowledgeable professionals. To optimize comfort, control, and air quality, you need industry leading innovations. You simply need to call Nuccio Heating & Air Conditioning, Inc. at (813) 961-7895 for installation services in the Greater Tampa Bay Area.
Expert Heating System Replacement & Installation
We don't leave anything to chance, and we've proven it time and again. Family owned and operated, we've served the best interests of our residential and commercial clients since 1978. Over our many years, we've resolved every imaginable heating challenge and earned the loyalty and satisfaction that has built our business and reputation. Our team of technicians has been with us for over thirty years. They know what works, how to do the job right, and the importance of tailoring every aspect of the project to your goals.
Call on our team for all your heating installation services!
As a Trane Comfort Specialist, Nuccio Heating & Air Conditioning, Inc. brings you the leading technology in heating. Whether you're interested in heat pumps, VRF, high velocity systems, ductless, or rooftop units, we offer intelligent, communicating systems to trim running costs and enhance health, comfort, value, and enjoyment. Take advantage of a free quote on replacement anywhere across Tampa, Carrollwood, Westchase, Odessa, Trinity, Lutz, Wesley Chapel, and Town 'n' Country, FL.
If you haven't shopped for a new heater in a while, you're in for a surprise. With impressive advancements and innovations in the heating industry, commercial and residential customers can now take advantage of new benefits when choosing high-efficiency furnaces. Call the heating experts at Nuccio Heating & Air Conditioning, Inc. to learn more about your heating installation options.
HEATING INSTALLATION SERVICE
Whether you're looking to upgrade your existing heating system or you want to replace it, Nuccio Heating & Air Conditioning, Inc. has the tools and expertise to keep your family warm throughout the winter season. Here are a few reasons our loyal, long-time customers continue to choose us as their heating contractor:
We're wholesome, honest, straightforward, and trustworthy.
Our fair and competitive pricing is backed by quality work.
We're a family-owned and operated HVAC company that's been offering the same quality service since 1978.
We have over 40 years of experience in the HVAC business.
We don't use high pressure sales tactics.
Our NATE-certified technicians have been working for many years.
As a Trane Comfort Specialist, we will make sure that your heating installation meets your comfort and budget requirements. In order to ensure that we meet those requirements, we will perform load calculations so that you'll receive enough warm air throughout your home. In addition, we'll go over all of your heating system options and decide what's practical for your home and budget.
WHEN SHOULD YOU REPLACE YOUR HEATER?
Furnaces and heat pumps aren't designed to last forever. In fact, manufacturers typically recommend replacing a furnace at least once every 15 to 20 years. Heat pumps should be replaced once every 10 to 15 years.
As your furnace or heat pump reaches the end of its life, you may notice a few warning signs that it needs to be replaced. Here are the following signs that you should replace your furnace or heat pump:
Frequent breakdowns of your heating system that result in repairs
Unusual noises from the system that signal wear and tear
Expensive utility bills
Inconsistent temperatures throughout your home
Heater Installation Experts in the Greater Tampa Bay Area
Tampa, Carrollwood, Westchase, Odessa, Trinity, Lutz, Wesley Chapel, and Town 'n' Country, FL
If you want to learn more about our heat pump and furnace installation services, call Nuccio Heating & Air Conditioning, Inc. today. We will set up an appointment and walk you through the process. Our service area includes Tampa, Carrollwood, Westchase, Odessa, Trinity, Lutz, Wesley Chapel, and Town 'n' Country, FL and the surrounding areas.
---
Heater Installation in Trinity, FL | Heating System Replacement Tampa, FL
Heater Replacement

∴

Heater Installation ∴ Odessa, FL ∴ Lutz, FL ∴ Carrollwood, FL